For many persons, beginning the journey to fitness and a healthier lifestyle is one of the best things that they can do for their health. This can also mean that both them personally and their family by extension can hop on this great journey. Some of the benefits of the journey can include you reducing the risk of chronic disease, as well as enhancing your co-ordination and improving balance.
Along the road there may be weight reduction as well as better sleep patterns, while for some it is a good way to treat depression. However, sometimes we have the lofty idea and will to start the fitness program some day, but the steps to get started may appear a bit elusive.
Well – Let us help you move forward, here are 10 things to do before you even start a workout program…
I. Assess and Record where you are today. This is now your starting point, and for this you will need visual indicator whether a little chart or highlighter to show you what your numbers are at today's date. These numbers may include your Body Mass Index, as well as maybe your pulse rate at rest as well as an area to record your pulse immediately after a workout, as well as up to an hour after a workout.
Of course on the guidance of your medical doctor, you can also feel free to record your BP and your sugar levels at today's date and call that your baseline starting point. This will become part of your routine as you plot your progress when you start, and we even suggest blogging about it as it may be a way to help others jump-start their own program.
II. Set a Goal. Of course you need to make sure that it is measurable as well as manageable. It makes no sense looking to all those fancy online programs or videos or even with a gym and having a goal that is not achievable. MAKE YOUR GOAL ACHIEVABLE – however start small.
If you can just manage 10 push-ups right now then make that the goal and then you'll increase over time. Determine also if you are looking to do your program to lose weight or to sleep better or even to build muscle.
III. Where. You'll need to identify if you are looking to do your fitness program at home, in the outdoors or even online or in a gym. This is important since as you can prepare yourself for the various conditions. When you workout in the outdoors, then the type of shoes for example will be important as compared to if you are watching a session in the comfort of your home.
When you also consider where you'll workout, maybe your approach may be different, as well as your mind-set.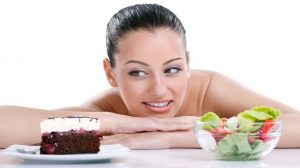 IV. How Often. When you work-out you must identify your frequency of workout and this will also relevant to your overall goals as well. What must be front of mind is that rest is just as important as the work-out session.
This allows you as an individual to alternate between different types of workouts. For example, you can do Pilates and Gravity Sessions and then vary your routine to an Aerobic Class or an easy Jog. You have the options to include Strength Training or core exercises as well as Swimming. In fact some persons even use dance as a form of exercise as well. As a beginner, you are likely to see the biggest benefits when you work out three to four times per week, but, just be sure to schedule your rest.
V. Your Diet. Just remember that 75% – 80% of your success will happen because of your diet. Inevitably you'll have to update your eating habits drastically. In other words, watch what you eat, how much you eat, when you eat and so on. Calories and their quantity will be important, especially if you are doing this to lose weight. Just simply do not try to do too much at one time.
Rome was not built in a day!!! Gradually change your diet and this can happen over a couple weeks at a time. Therefore identify what your goal in this area, and work with it knowing that at times this may be tough. Whether its drinking less soda or eating more vegetable or even reducing fried foods, small changes over time will lead to your success.
VI. Identify your weakness. During your pathway to successfully getting fitter you will be faced with temptations and moments of weakness. This may even include friends and family, who will knowingly offer you that little cupcake knowing that you are counting the calories.
Once you have identified the temptation which may have even thrown you off your course the previous times, then you can plan how to manage it when it arises.
VII. Start. It'll feel a little bit clumsy and uncoordinated at first, but just simply start. Then you'll see over time your level of efficiency or coordination gradually get better. Speed and the adrenaline will kick in and all the happy feeling hormones which help push you towards your end point. Now once this has started, then this becomes your new habit, and likely a good one at that.
What we also recommend is to also engage those experts who can help you look after your nutrition and diet and even make suggestions on various routines which you can try.
Maybe, you'll get going and we'll write about your steps here on Fitness Fusion 360, so that our readers can watch and help support your journey to greatness.